Glaucoma training at every level
Specsavers' nationwide programme of glaucoma training and accreditation is paying off, with thousands of staff qualified at every level, ahead of World Glaucoma Week (11 to 16 March).
Thanks to its partnership with the International Glaucoma Association (IGA), more than 4000 Specsavers colleagues in the UK and Ireland have completed online training designed, in conjunction with the IGA, to provide front of house teams with an increased understanding of glaucoma and its effect on the patient and advising on how to administer eye drops effectively.
And optometrists at Specsavers have collectively completed more than 5,000 postgraduate glaucoma accreditations, through WOPEC and other accrediting bodies.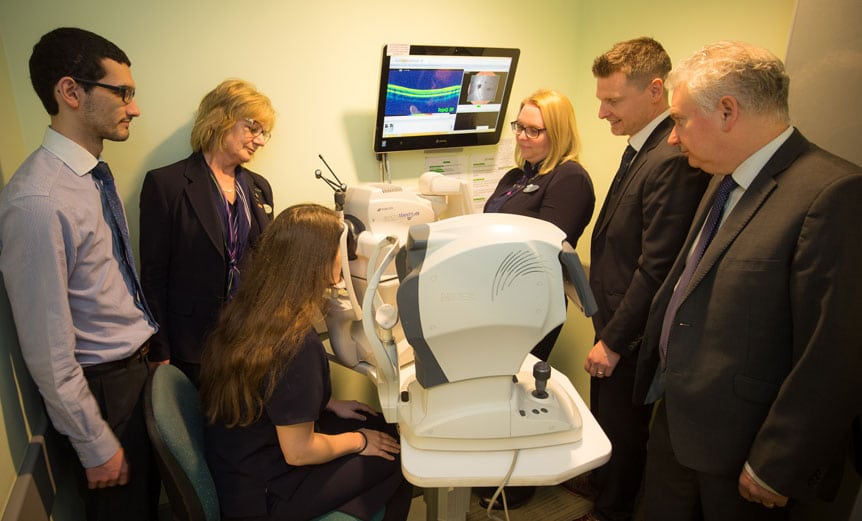 For store teams like Specsavers Hereford, this is very much business as usual. Twelve of its support staff are IGA trained and a dispensing optician is studying for the Level 2 diploma in healthcare science which focuses on enhanced optical services. All eight of Hereford's employed optometrists have a WOPEC Level 2 accreditation in glaucoma (or are enrolled to take the assessment), and six of them also have a Professional Certificate in Glaucoma from the College of Optometrists.
This helps the store deliver a range of glaucoma shared care schemes, including enhanced case finding assessment, an OHT (ocular hypertension) monitoring service, and stable glaucoma monitoring service.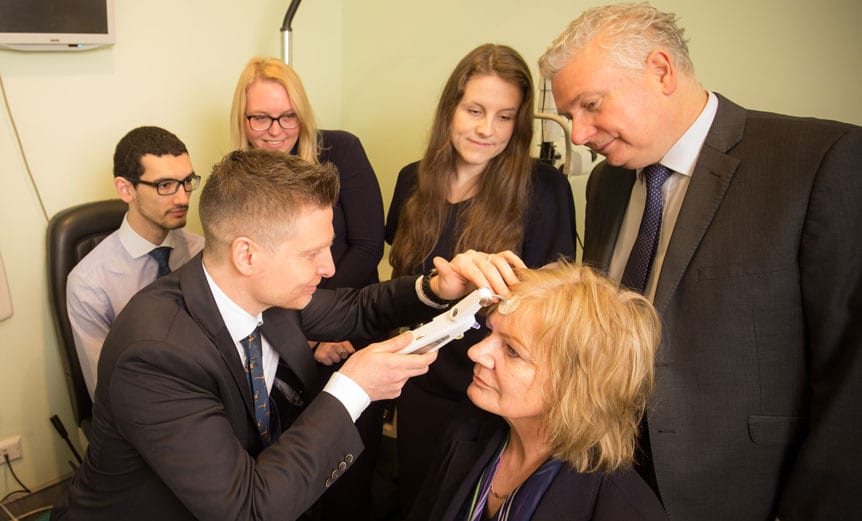 Optometrist partner Darren Smith in Hereford says that the extra training benefits staff as well as their patients: 'For the optometrists, it gives them a greater scope of practice. It's more rewarding. And because they're seeing more patients with the disease, they become more competent at picking it up in the first place, so it becomes a positive cycle.
'Our support staff appreciate the glaucoma training and development and having a bit more knowledge about the condition. It helps them to empathise with patients once they've been diagnosed, make sure they're following their treatment regimen correctly and advise on applying eye drops. Overall it's a really positive thing.'
The training forms part of Specsavers' transforming eye health strategy which, over the last three years, has seen it focus on equipping optometrists with the skills to deliver enhanced optical services, as well as investing millions in awareness campaigns with the IGA and RNIB on the importance of eye examinations in detecting preventable eye disease.
Karen Osborn, chief executive officer of the International Glaucoma Association, said: 'We are delighted to be working in partnership with Specsavers and in the investment that is being made in training and accrediting optometrists and their colleagues to provide the best possible care to people with glaucoma.'