Specsavers in Crewe are looking for highly skilled and experienced Audiologist to become their next Audiology Store Partner. They have a clear-sighted vision to transform eye and hear health in their community – but need your support. You'll have access to the very best clinical technology and will receive unrivalled professional development. To help you to succeed, you'll also receive ongoing support from the existing partners, and our leading global brand. At Specsavers in Crewe you will have the opportunity to provide a first-class experience to every patient in addition to receiving an excellent package and the opportunity to build an investment for your future.
The Opportunity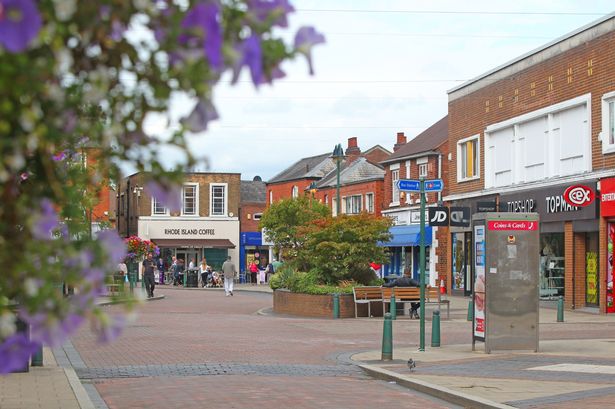 What's on Offer?
50% shareholding
Existing Audiology Hub
Substantial NHS contract in place with private revenue potential
Be your own boss, while still receiving an excellent salary
Share in business profits (dividends)
Grow a business as an investment for your future
Build and shape your own team
Make a difference to your local community
Access to the best possible clinical technology
Outstanding opportunities for clinical and personal development
Ongoing support from our leading global brand
Support from the existing partners
This existing and successful hub represents a fantastic opportunity to join a store that has a limitless potential to succeed and grow.
With growing demand for Audiology services across the UK and a recent influx of NHS patients migrating to private suppliers like us, there's never been a better time to take up the reins of your own Specsavers Audiology business. This is a huge opportunity for an ambitious Audiologist who is ready to turn their passion for providing Audiology services into a profitable business.
What We Are Looking For
Alongside being a qualified and HCPC registered Audiologist, the right person for this position will be confident, possess a strong worth ethic and a willingness to succeed. You'll be passionate about your job and enjoy a fast-paced environment. You'll be willing to go the extra mile for customers and someone who encourages their team to do the same. In summary, you'll be a high calibre Audiology Partner able to put your stamp on this already excellent store and drive it to the next level.
About The Joint Venture Partnership
Joint venture partnership is the secret to our success here at Specsavers, with every store locally owned and led by its directors. Owning, leading and growing your very own business is considered by many to be the pinnacle of your career as an Optometrist. We believe that professional optics should be led by opticians just like you – this is your chance to become the leader you were born to be.
If you are interested and would like to find out more contact Christina Cheyne on 07514 625 645 or email christina.cheyne@specsavers.com