Specsavers in Bristol 1 are looking for an ambitious and driven Optometrist to become their new Optometry Partner. This is a fantastic opportunity to live your life in a fantastic location, whilst doing the job that you love. There's terrific earning potential, plus you'll have the chance to build a secure investment for your future. To help you to succeed, you'll receive ongoing support from our current Retail partner and our leading global brand. You'll also have access to the very best clinical technology and will receive unrivalled professional development. If you'd like to find out more about this incredible opportunity at Specsavers Domiciliary in Bristol 1, then read on.
The Opportunity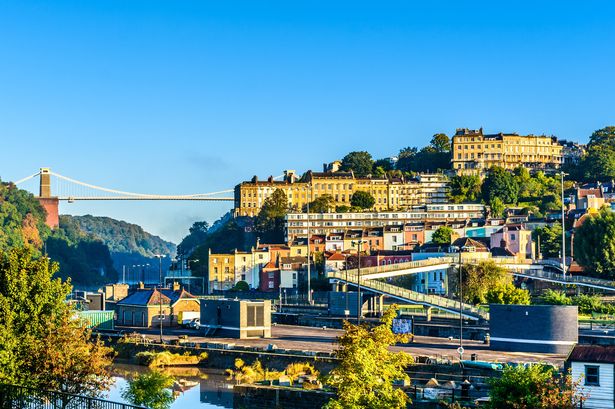 What's On Offer
50% shareholding
Generous basic Salary
Huge Earning potential
Opportunity to develop as a partner whilst working in role
Be your own boss, while still receiving an excellent salary
Share in business profits (dividends)
Grow a business as an investment for your future
Generous holiday allowance
Private health and dental cover
Pension contribution
Flexibility – a great work/life balance
Make a difference to your local community
Access to the best possible clinical technology
Outstanding opportunities for clinical and personal development
Ongoing support from our leading global brand
As a Domiciliary Joint Venture Partner (DJVP), you will lead the business with the aim of providing the very best in patient eyecare. Each partnership consists of an Optical DJVP and 2 Optical Assistants, one of which will accompany you on the road and the other will be responsible for organising deliveries and administrative duties. You will own and develop the business, taking 50% of the resulting profits. Geographically you will work over a set 'territory', and through your commitment to the highest service and professional standards, will be able to build lasting relationships with existing and new customers to continually add value and grow your business.
Alongside being an integral part of the community and providing the best service, there is also substantial earning potential due to our new and improved domiciliary structure.
What We Are Looking For
Alongside being a qualified and GOC registered Optometrist, you'll need to share the store's ethos. They're looking for someone who wants to grow and develop the business, offer exceptional customer care and improve patient outcomes. You'll be a practitioner who prides themselves on their clinical judgment, isn't afraid of a hands-on approach, and someone who is keen to get involved and build a rapport with their team and the local community. In summary, you'll be a highly skilled Optometry professional willing and able to help drive the practice forward.
About The Joint Venture Partnership
Joint venture partnership is the secret to our success here at Specsavers, with every store locally owned and led by its directors. Owning, leading and growing your very own business is considered by many to be the pinnacle of your career as an Optometrist. We believe that professional optics should be led by opticians just like you – this is your chance to become the leader you were born to be.
If you are interested and would like to find out more, then please contact Christina Cheyne on 07514 625 645 or email christina.cheyne@specsavers.com