Joint venture partnership is the secret to our success here at Specsavers. Owning, leading and growing your very own business is considered by many to be the pinnacle of your career as an optometrist. We believe that professional optics should be led by opticians just like you – this is your chance to become the leader you were born to be.
The Opportunity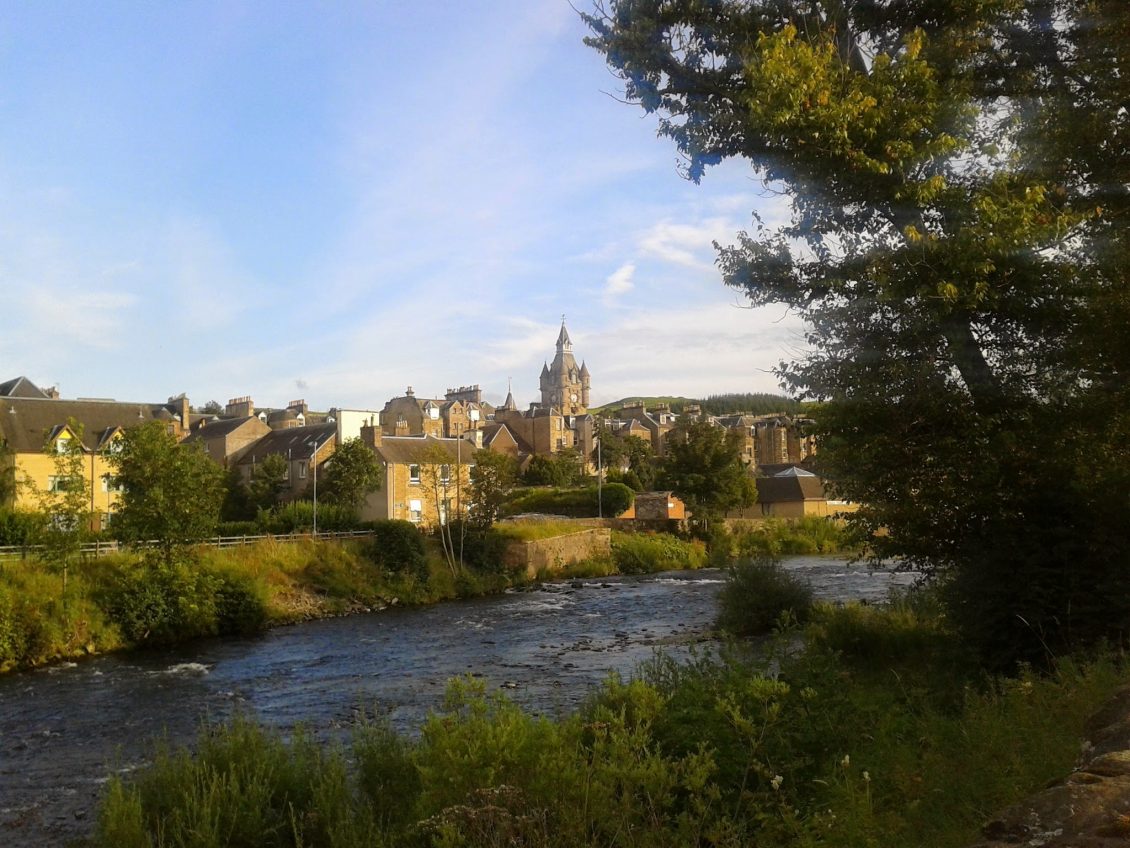 Hawick is situated in the Scottish Borders in the county of Roxburghshire. It is 10.0 miles south-west of Jedburgh and 8.9 miles south-southeast of Selkirk. Edinburgh is 50 miles to the north and Newcastle Upon Tyne, 61 miles to the south east. Hawick is the largest of the Border towns and internationally famous for fine quality knitwear and is part of the Textile Trail and the major centre for the industry in the Scottish Borders. The town therefore has many shops with a large selection of knitwear and cashmere.
Hawick is a traditional Borders town, steeped in character, with a strong community spirit and well connected to the A7, A68, Border towns, railway and motorways. The town centre hosts a variety of well supported independent retailers and a great selection of small eateries and restaurants, with larger supermarkets positioned to the edge of town. Leisure and recreational facilities are excellent with swimming pools, leisure centres, cinemas, theatres and galleries. Set in beautiful countryside allows you to take advantage of a wide range of outdoor activities and sports especially mountain-biking, walking, fishing and golfing.
Schooling is available from nursery to secondary. The town is renowned for its strong rugby and horse riding background; with the annual 'Common Riding' festivities and Rugby Sevens held annually.
Find out more, take that initial step to have a confidential chat as it could be the best call of your career to date-you may be surprised just how appealing & rewarding this Partnership opportunity could be.
The Specsavers Joint Venture Partnership
As a Joint Venture Partner (JVP), you will lead the business with the aim of providing the very best in patient eyecare. Each Partnership consists of an Optical JVP and Retail JVP who, together, will own the business taking 100% of the profits. You take care of the day-to-day running of the business and through your commitment to the highest service and professional standards, will be able to add value and grow your business.
As an Optometrist partner at Specsavers, you'll be able to focus on creating the best clinical care journey for your customers. Our support staff can take care of IT, payroll and tax, while you get on with the work you trained so hard to perfect.