The Opportunity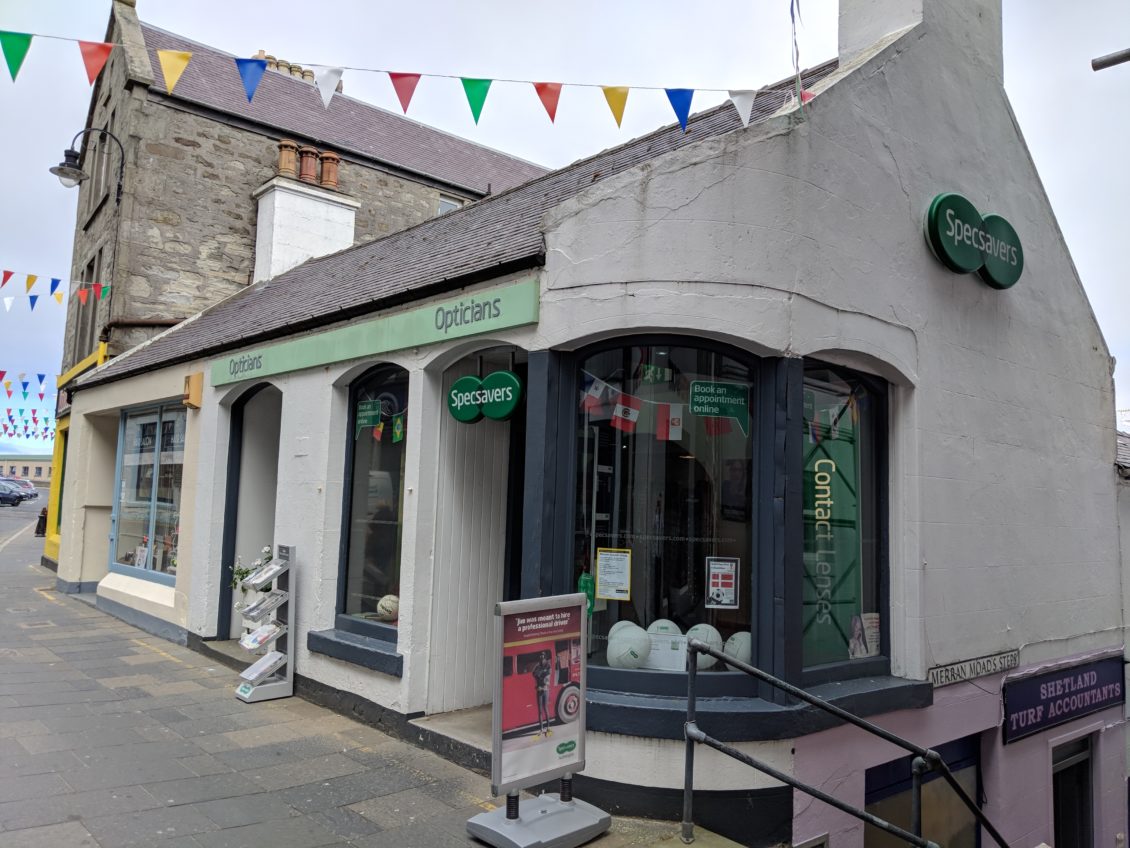 Lerwick, Shetland Islands, Scotland is Britain's most northerly town.  It is the only town and main port on the island. It is centred 123 miles off the north coast of the Scottish mainland and on the east coast of the Shetland Mainland. Lerwick is 211 miles north-by-northeast of Aberdeen, 222 miles west of the similarly sheltered port of Bergen in Norway.
Lerwick is the commercial and industrial centre of the islands and also the hub of a busy cultural and social life. No large shopping malls, just one small one.  However, the local shops do offer a surprising variety of goods and, if you can't find what you want locally, you can very easily buy online from major stores. Food shopping is very much a local affair with local bakers, butchers, grocers and fishmongers as well as three supermarkets.
The public services are of a high standard. An excellent education is available in some of the best-equipped, state-of-the-art schools you'll find anywhere, including our brand new Anderson High School in Lerwick. The local NHS reaches every corner of the islands and there are excellent roads and convenient internal ferries and bus services.
The island has 'superfast' broadband which is available in most places, with good connections nearly everywhere.  4G mobile phone coverage is improving all the time across the range of providers.  With one Cinema you can watch current releases and classic films in the stunning waterfront arts centre. Mareel, which also offers regular musical performances by international acts. Sport and leisure facilities are just as remarkable: with 8 modern swimming pools – for just 23,000 people – and every sort of sports and exercise facility. There are enthusiastic leagues in many team sports at all levels.
Shetland is very much an outdoors place with long walks across the stunning island being huge favourite to see the flora and fauna.  Diving, fishing, Kayaking, sailing and surfing take advantage of both the North Sea and Atlantic which surrourd the island.  Whilst Golf on the island has a growing reputation as an unusual and interesting venue weather permitting. Lerwick is served by the Tingwall Airport located a few miles away and Sumburgh Airport that is further south and flies all year to some Scotland destinations.  Northlink Ferries operate a daily overnight ferry service between Lerwick and Aberdeen, regularly calling in to Kirkwall in the Orkney Islands.  The Shetland Islands Council operate a ro-ro ferry service to Out Skerries and Bressay from a terminal in the centre of the town.
The Lerwick store was opened Late 2012 and as such, it is a fresh and modern practice. The store has a good-sized retail area with multiple dispensing stations as well as a dedicated contact lens area and separate pre-test room. We currently have two fully equipped test rooms which are both equipped with Auto Phoropters as well as having the option to use trial frame. As well as providing private, NHS and corporate sight testing the practice is a member of the Local Enhanced Service provision and is involved in co-prescribing and foreign body removal. Being part of this scheme ensure we see and manage a wide range of patients often referred from the local A&E department as Shetland has no resident Ophthalmology service.
Find out more, take that initial step to have a confidential chat as it could be the best call of your career to date-you may be surprised just how appealing & rewarding this Partnership opportunity could be. 
The Specsavers Joint Venture Partnership
As a Joint Venture Partner (JVP), you will lead the business with the aim of providing the very best in patient eyecare. Each Partnership consists of an Optical JVP and Retail JVP who, together, will own the business taking 100% of the profits. You take care of the day-to-day running of the business and through your commitment to the highest service and professional standards, will be able to add value and grow your business.
As an Optometrist partner at Specsavers, you'll be able to focus on creating the best clinical care journey for your customers. Our support staff can take care of IT, payroll and tax, while you get on with the work you trained so hard to perfect.