Specsavers in Lowestoft are looking for  Optometrist to become their new Optometry / Ophthalmic Director and Store Partner. If you are looking for an investment for your future and more financial security, an incredible opportunity awaits. You'll receive an excellent regular salary, alongside attractive benefits and a share in business profits. To help you to succeed, you'll receive ongoing support from the current Retail Partner and our leading global brand. You'll also have access to the very best clinical technology and will receive unrivalled professional development. If you'd like to find out more about this terrific opportunity at Specsavers in Lowestoft, then read on.
The Opportunity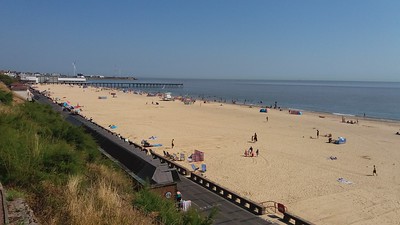 What's on Offer?
50% shareholding
Be your own boss, while still receiving an excellent salary
Share in business profits (dividends)
Grow a business as an investment for your future
Build and shape your own team
Make a difference to your local community
Access to the best possible clinical technology, including OCT
Outstanding opportunities for clinical and personal development
Ongoing support from our leading global brand
Support from existing Retail Partner
About the store
Specsavers in Lowestoft first opened its doors in 2005. The store sits in a prominent position on the main high street and is firmly embedded within the local community.
The store has recently undergone an impressive refit, and now boasts 5 optical test rooms and 1 audiology room – all fully equipped with the latest clinical technology including OCT – meaning you will have everything you need to perform sight tests to the highest possible standards. The store is also an Audiology spoke store, currently offering hearcare services 3 days per week.
A team of 40 dedicated and passionate colleagues call this store home. The existing Retail Partner is really passionate about the clinical development of the team, and as the new Optometry Director you would have the scope to advise on training requirements, introduce new specialisms and build/shape the team further as required.
Specsavers in Lowestoft is an accredited Platinum Employer. The Platinum Employer Scheme is part of the Specsavers drive to become a famous place to work. Stores with this accreditation have been verified on five key employer standards: Recruitment, Performance Management and Reward, Talent Management, Learning and Development and Employee Engagement.
Store location
The store is located in the heart of the charming seaside town of Lowestoft, famous for being the most easterly town and the first place to see the sunrise in the UK! The town borders The Broads and is a popular family tourist destination as there's plenty to do, with the award-winning Blue Flag Lowestoft Beach, two piers, a wildlife park, award winning theme park, museums and busy theatre, which is home to the Royal Philharmonic Orchestra!
What We Are Looking For
Alongside being a qualified and GOC registered Optometrist, you'll need to share the store's ethos. They're looking for someone who wants to grow and develop the team, offer exceptional customer care and improve patient outcomes. You'll be a practitioner who prides themself on their clinical judgment, isn't afraid of a hands-on approach, and someone who is keen to get involved and build a rapport with their team. In summary, you'll be a highly skilled Optometry professional willing and able to help drive the practice forward.