A marriage of marketing and finance: Meet our Commercial Finance Manager
From understanding store performance, to analysing customer insights and challenging assumptions, Phil Barcellona is the person Specsavers Marketing team turns to for commercial advice.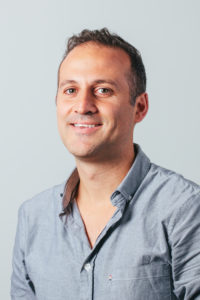 As Specsavers Commercial Finance Manager – Marketing, Phil is responsible for working with various stakeholders within the Marketing and eCommerce teams to drive commercial decisions and provide insights on how the team's current initiatives are performing.
"It's essential for our teams to understand how customer behavior may have changed, especially in light of the current challenges we're facing with COVID-19," he says.
"In my role, I provide the team with insights and data that challenges our existing assumptions and helps us drive better performance through our marketing activities," he says.
Before joining Specsavers seven months ago, Phil worked in the health care industry providing strategic, financial and management advice to state government health departments and major hospitals. He's also had experience in the retail sector as a Value and Pricing Finance Business Partner at Coles, where he provided commercial insights and financial governance that drove Coles' promotional tactics, pricing strategy and value campaigns.
He says he joined Specsavers as it provided him with the opportunity to work closely with different areas of the organisation and solve a range of interesting business challenges.
"Everyone I've come across is really passionate about providing the best in eye care. And it's a really exciting role because there are lots of opportunities to solve problems and use our insights to drive the business forward."
Phil says on an average day he could be doing anything from working with the finance team on forecasting activity and sales or working with various stakeholders within the Marketing and eCommerce teams to provide insights on the performance of marketing initiatives as well as providing commercial advice across both the instore optics business and online Contact Lens business.
As well as providing high level advice, Phil is on the tools, using a mix of Excel, SQL Python, Tableau and PowerPoint to extract, combine, analyse and present data to best communicate insights and help will drive action and performance.
"I really enjoy being part of both our Finance and Marketing teams and working with colleagues that are collaborative and supportive as well as being innovative and open to new ideas," he says.