It's all in the plan for Specsavers' Janine Muir
There are many roles that make a retail business run smoothly. At Specsavers, one of those roles is Inventory and Demand Planning in our Purchasing and Logistics team. And for Janine Muir, our Inventory and Demand Planning Manager, no two days are alike in this busy role.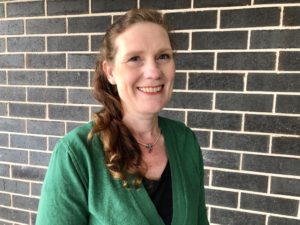 Janine has been with Specsavers for 12 years, joining the business when it first opened in Australia.
"Prior to Specsavers I worked for an optical wholesaler, it was a small business and I was involved in all aspects from forecasting, purchasing, picking, packing and customer service," she says.
"I enjoyed working in the optics industry as it is a unique mix of healthcare and retail, so I sent my resume to Specsavers and phoned every few weeks asking about vacancies and eventually landed the role as Product Assistant! I wanted to join because the idea of a new entrant into the optics space intrigued me. I thought there could be some good opportunities, and I've never looked back!"
And while she started as a product assistant, Janine's aptitude for planning and inventory control was recognised, and she quickly moved into the Purchasing and Logistics (P&L) team.
As an Inventory and Demand Planning Manager, Janine ensures that our retail and e-commerce stores have plenty of stock availability, across frames, cases, and lenses.
And while she says it's always been a busy and exciting role, the days are "no longer average".
"COVID-19 has turned the world on its head and the whole supply chain with it! We have had to rethink the way we do things and we uncover new challenges as we go," she says.
With supply partners in different countries around the world, as well as stores across Australia and New Zealand, Janine must understand the implications of the pandemic across several countries and multiple supply chains and problem-solve to ensure Specsavers can support its customer demand.
"In a nutshell, my role is about working to a plan, what do we need when and where. And each day I'm checking that everything we need for the plan is on track, reviewing forecasts, customer demand, inventory levels, and freight movement.  There is a lot of problem-solving and re-planning the plan."
And in addition to problem solving and planning, Janine works closely with global teams across the world.
"I get to work with teams everywhere from Hong Kong to the UK to Northern Europe.  Most people are surprised to learn that our lead time on product is quite long, on average 17 weeks.  It means we plan and forecast today what we need for 4-5 months ahead, and for an agile business I liken it to steering an ocean liner in a yacht race!"
Janine describes the P&L team as "the quiet achievers" of a retail business.
"We work behind the scenes supporting the store facing teams – some people – customers especially, don't even know we are there! But all our team has a really positive and "can do" attitude, even when presented with the most daunting tasks, which makes it a real pleasure to come to work.
"Everyone here is friendly and hardworking – and we're all detail-orientated and love a good spreadsheet!"