Dean Batchelor is gearing up for his biggest year yet
2021 is going to be the biggest year yet for Business Development at Specsavers.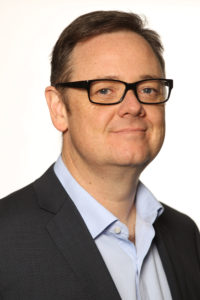 Dean Batchelor, Director of Business Development says he and his team are planning to open new stores and expanding existing stores throughout Australia and New Zealand next year, to give even more customers access to Specsavers products and services.
"I'm very fortunate to work in a business that recognises the importance of continually growing the network to meet customer demand," he says.
As a result of this growth, he's looking for experienced and dedicated professionals to join the Specsavers BD team.
Unlike many other businesses, the business development function at Specsavers isn't a sales-focused role. Instead, the BD team is charged with supporting partners to grow their businesses. It's a  diverse team of people focused on the single goal of delivering fantastic projects.
"BD at Specsavers is a really positive space to work in," says Dean.  "We are talking to our partners (franchisees) about expanding their business every day, in a lot of cases they just don't have enough space to see new customers."
Dean has worked for Specsavers for more than 11 years, focusing on growing the business.
With a background in retail property and franchising, Dean saw the opportunity to join Specsavers while working for a major landlord. It was obvious to him, even 11 years ago, that Specsavers was unique and had big expansion plans.
"I've realised over the years that I wanted to work for retailers rather than landlords. Having an end-product or service that a customer buys makes a lot of sense to me and everything we do at Specsavers ties back to that. It's all about supporting our customers and our partners, and that's much more fulfilling for me," he says.
"What I love about Specsavers is that it's a privately-owned company – which means we work at pace and can get projects up and running quickly without a lot of red tape. Over the past 11 years, we've been revolutionising our segment of the market by offering our customers great value and professional healthcare."
For Dean, Specsavers is a company he is genuinely proud to work for.
Dean says he is looking for experienced retail or franchise professionals who have a positive and open mind, and the ability to work with a diverse group of people.
"The BD team is a high-functioning team full of dedicated people. We are a diverse team taking in network planning, property, store design, store development, and business development, so we want people who can work cross functionally."
"We're also looking for people that have a positive outlook and don't mind rolling up their sleeves to do what it takes to deliver a great project."
To find out more about Business Development roles at Specsavers contact zelda.mitchell@specsavers.com