My retail career: It's all about relationships
Have you ever wondered what a career in retail is all about? For Nicole Benedicic, who has worked for some of the largest retailers in the country, a career in retail is about building strong relationships and delivering an exceptional customer experience.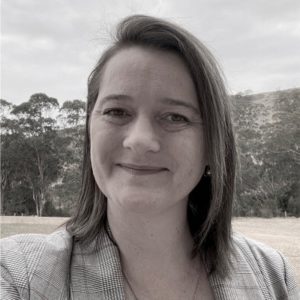 Nicole, who joined Specsavers nine months ago as a Regional Relationship Manager for NSW, has worked across some of the country's largest retailers and brings that wealth of experience into her current role.
"I've spent the past 16 years working in corporate retail roles, across regional and multisite businesses," she says.
"I was really looking for a new opportunity where I could challenge myself and learn new skills. I've always wanted to work for a franchise-based business before, and so Specsavers provides me with a great opportunity to use my skills in a new field and continue to work closely developing people."
Nicole says her role as a Regional Relationship Manager is all about supporting Specsavers' partners across NSW/ACT to deliver great service to their customers and support and develop their store teams.
"An average day for me could including anything from making calls to preparing or analysing reports, working in cluster group meetings with partners or individual business review or business planning meetings, or just following up from the actions points of previous meetings."
And while Nicole's role would usually have her out on the road visiting partners in store, spending most of her time in the field, she's recently had to find a new virtual and COVID-safe way to support her partners.
"COVID has really restricted my ability to travel, instead of meeting partners face-to-face in-store, we're meeting holding virtual meetings. It has been a little challenging to build new relationships this way, and I'm really looking forward to being able to get regularly back out into the field and see all my stores again.  Currently, I am enjoying the opportunities this new style of communication offers and learning more about the nuances of the Specsavers 'franchise' or Joint Venture Partner model, which is new to me still."
Nicole says the most important aspect of her role is supporting her partners and their ambitions.
"To be successful in my role you have to genuinely care about the partners you work with and be focused on helping them build their business and make it a success.  After only being with the company for the last nine months, I am still forming new relationships and I'm definitely still developing in the role but getting to know the partners and demonstrating a level of reliability and trust, I know I am providing a high level of support and being able to bring in my previous experience to their business is really fulfilling."
And despite starting a new job in the middle of a pandemic, Nicole says making the change was a great move.
"Every day has presented new challenges and has taken me out of my comfort zone and helping me continue to develop my skills," she says.
"My team is really supportive, encouraging, and genuine and everyone is really driven to deliver great results for our partners and our customers. I'm also extremely well supported and cared for as part of the Specsavers family, as business Specsavers truly cares for the personal, mental, and professional growth of its people and I can see many long-term career opportunities for me here.
"It's also really rewarding to step aside from regular retail and be part of the healthcare industry, as well as to work for a brand that is dedicated to delivering high-quality eye and hearing care for all Australians and New Zealanders."