What goes into designing a store? Emma Wakefield is an expert.
Have you ever wondered what goes into designing a retail store? For Specsavers' Emma Wakefield, her entire job is dedicated to the design, layout, and flow of each and every Specsavers store.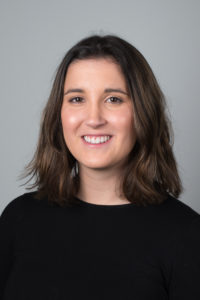 Emma, one of our full-time store designers and planners, has worked for Specsavers for just over two years, bringing her love of design and architecture to the retail space/
"I started at Specsavers in a graduate position after completing a degree in Interior Architecture and had no prior industry experience," says Emma.
"I was looking to gain industry experience in retail design for a company that did more for the community than just sell a product – so that's why this role really appealed to me. Specsavers is about more than just selling glasses or hearing aids. It's a business that's dedicated to transforming eye and hearing health world-wide. The business is really committed to helping people and changing people's lives by ensuring they have access to high-quality, but affordable, hearing, and eye care. It's really rewarding to be a part of that."
In addition to working for a company with a global vision to make a difference, Emma says the role of store planner is much broader than she expected, giving her more opportunity to develop her skills and experience.
"I spend most of the day drawing plans, with some calls or meetings with stakeholders," she says. "The fact that I am able to spend time engaging with and talking to our stakeholders and really understanding their needs is fantastic. In a similar role in another company I might only be drawing, but here I have the opportunity to work with interesting people, and regularly work on projects across Australia and New Zealand."
A whiz at ArchiCAD and Revit, designing is still a key part of her day-to-day.
"Over the past 12 months, I've worked on some major expansion and relocation projects and help grow the audiology business in New Zealand, which has been really interesting. We've also recently introduced a new visual identity across our global business, so working through how we incorporate those new design elements into our stores while also working with different layouts and store sizes make for a very interesting challenge she says."
And for Emma, the best part of the job is the people she works with. "Everyone at Specsavers is really lovely and they go out of their way to help each other out. They also love a laugh and really celebrate successes. It's the people that really make it," she says.