Zelda Mitchell on finding people to help transform eye health across Australia & New Zealand
Zelda Mitchell is passionate about connecting people with their dream job. And that's exactly what she does for Specsavers.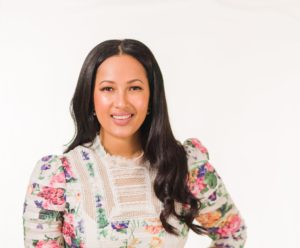 "I have worked for the last 18 months as a Talent Acquisition Business Partner, recruiting for all roles within the Specsavers Support Office," she says.
"I support the creation of strong culture and teams by aligning exceptional talent to their dream roles. I do this ultimately by strategically sourcing, attracting, and retaining the best talent into Specsavers. I also build the talent pipeline for future opportunities and ensure Specsavers remain an employer of choice through the attraction phrase which is in line with our Talent Acquisition marketing strategy."
Zelda says from day one, she could tell that Specsavers was a company that put its people first.
"Specsavers genuinely care about their people and support their career progression," she says. "It's not just a sales pitch or something we say in interviews, it's something that everyone in the talent acquisition and HR teams lives and breathes every day. And it was so important for me to work for a company whose values aligned with mine."
And for Zelda, working in Talent Acquisition keeps her on her toes!
"I partner with various stakeholders across Support Office regarding their recruitment and talent requirements. I recruit for roles within Finance, Technology, Marketing, Communications, Supply Chain/ Logistics, Human Resources, Central Operations, Retail Operations, Business Development, Professional Recruitment, Audiology, Optometry and Product.
"My day can vary – I'll work across projects including interviewing candidates face-face or virtually, working on providing recruitment tools to support hiring managers, or liaising with our teams to communicate what makes Specsavers an employer of choice. I'll also host training sessions for our team on how to rock your LinkedIn profile, or jump into meetings and evening calls with my UK/ Northern Europe counterparts to support global People & Organisation projects."
Zelda says adaptability is essential in her role.
"This last year with COVID-19 has completely changed the way we recruit! Pre-COVID,  the majority of businesses, including Specsavers, would recruit face-face, however, we'd had to evolve the way we meet with candidates and at the moment we're recruiting every single role virtually. We've also inducted most of our teams in a virtual environment. It's unusual building relationships with candidates who you haven't met in person, however, it's become even more essential to build meaningful connections with our candidates and new starters and it's absolutely integral to support and help them feel connected to the team and broader business.
"Specsavers have done this extremely well, by developing thorough inductions plans, investing in health and well-being programs, and hosting virtual events to ensure our new starters are feeling connected."
Zelda says what she loves most about her job is the people.
"At Specsavers, the people and the culture are fantastic. I am constantly supported and empowered to work on projects and initiatives that add value to the business, which is extremely rewarding. My team are like my extended family. Supportive, inclusive, collaborative, results-focused and we like to have fun on the journey."
"Specsavers have been accredited a Great Place to Work for a reason! I made the best decision coming across to Specsavers, and if you are considering the move, do it, you won't regret it!